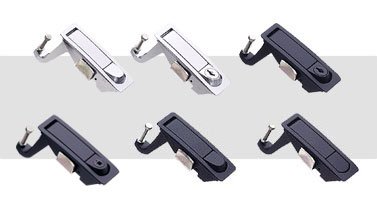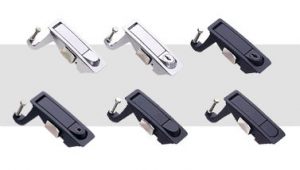 Hinges, latches, and locks are important features on many pieces of equipment and systems, critical for providing access, security, and flexibility. Hinges, latches, and locks come in a variety of styles, sizes, shapes, and materials to suit a wide range of applications and industries for general purpose, commercial, and industrial products as well as for high-reliability and rugged-environment use.
For example, hinges are available in an almost bewildering array of styles, including barrel piano, spring, door, concealed, lift-off, hidden and specialty barrel hinges. Latches include rotary, swell, push-to-close, draw, can and compression styles.
Access is often an issue for commercial and industrial applications, which may require specialized latches and locks, including electric openers or releases, electric strikes and other access control devices, such as specialized keying.
You need to carefully consider a variety of factors that will dictate the proper hinge, latch, and lock to use for your particular application, such as:
Do they need to endure repeated opening and closing?
Will they be subjected to environmental conditions or extreme use that can easily compromise their operation?
How much weight do they need to support?
How important is strength and security?
Do they need to be low-maintenance?
If you're in need of hinges, latches, and locks Electronic Fasteners can help you with the region's most comprehensive stock for virtually any application, product, or system, as well as fasteners and related products such as tools, cable ties and wire systems, bolts, nuts, and washers. With over $2 million in inventory ready for delivery, we supply manufacturers with the area's largest selection of fastener and access hardware for commercial and industrial use, such as cabinet and door locks, electromechanical locks, keyless locks, hinges, latches, and much more.