Permatex/Devcon
Highly versatile threadlocking, gasketing and sealing compounds, multi-purpose
lubricants, time-saving cleaners, fast-acting adhesives, waterless hand cleaners and specialty maintenance products.

High Five
A premier supplier of disposable gloves and apparel worldwide. Serving the healthcare, laboratory, safety, industrial and food markets.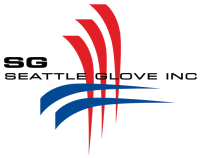 Seattle Glove
Seattle Glove Inc. carries over 500 different styles of gloves assembled from a wide variety of high quality materials. The highly flexible manufacturing processes allows them to adapt to the emerging needs of customers. Their broad range of capabilities include designing new styles of gloves as well as reengineering existing styles in order to minimize work-related risks for customers.