Kitting Can Save You Money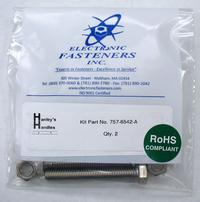 Electronic Fasteners, Inc. (EFI) can save you the time and expense of ordering, receiving, handling and tracking the same multiple parts over and over again. We can provide you with one kit, under your part number, and save you time and money – guaranteed.
Kits, designed and labeled specifically to suit your needs, can relieve you from the logistical burden of managing the individual components and allow you to focus on the more critical aspects of your business.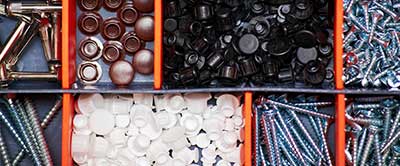 Join our list of satisfied customers who have found that EFI's kitting services have produced significant savings – and fewer headaches – though less inventory and less labor in picking & organizing, purchasing, receiving, and accounting.
Some of our kitting services:
Custom labels with the information you want on the label, such as bar codes, your company logo, shelf locations, or parts list.
Non-standard kit items; we'll purchase and stock whatever your kit requires.
Multi-level assemblies: no problem, we'll handle this for you.
Multi-stage parts: need custom machining or plating – we'll take care of this for you. Invoicing by your kit/project number.
Packaging in boxes, heat sealed or re-closable bags.