Sherex Fastening Solutions offers fastener options for plastic/composite applications.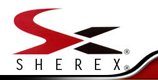 This collection of five products includes a free-cutting brass fastener; a steel rivet nut with a large flange; a fastener especially useful in plastic applications with a wide range of material thicknesses; swaging fasteners; and, a large flange rivet nut specifically designed for softer materials.
Call us at 888-890-7780 to review your application so we can help specify the right fastener to meet your requirements.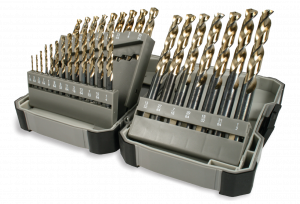 29pc BlackGold Jobber Set – Special $105.39
Built for performance, engineered to perfection.
137° split point penetrates material surface on contact
Heavy taper with narrow lip for faster starts
Aggressive web taper prevents breakage
Tri flat shank on 3/16″ thru 1/2″ which provides secure drill chuck grip that eliminates bit spin out
Industrial-grade NAS High Speed Steel resists chipping and provides increased wear resistance
Engineered for less torque and lightens operator load
Shorter, stronger cutting lip for easier drilling and longer life
3 A B C D E F G H I K L M N P R S T U V W Z (Quick Jump by clicking a letter)

3M™
Dual Lock™ Fasteners, Abrasives, Adapters, Adhesives, Breadboards & Test Clips, Bumpers, Butt Connectors. Cable, Cable Accessories, Cable Assemblies, Cable Ties & Bases. Card-Edge Connectors, Cleaners, CompactFlash™ Connectors, Connector Tools & Accessories.
Disconnects, DIP Connectors, DIN Connectors, Ducting for Cable & Wire, Electrical Wire Connectors, Environmental Cleanup, Eye Safety, Fire Protection, Fork Terminals, Headers. Hearing Protection, Heat Tracers, Sealing Compound, Static Control, Tape, Tubing.
---

ACT – Advanced Cable Ties Inc.
Cable Ties and Wiring Accessories
» Catalog
---

AIS Automated Inventory Solutions Industrial vending machines.
» Catalog
---

Aerospace Nylok® Corp.
Self-locking fasteners: patch pellet, tip. Specialty Finishes: Precote® (for threads prior to powdercoating or painting), Nycote©, Nytemp©.
---

APM Hexseal®
Molded elastomeric rubber seals for environmental protection of electrical controls for industrial, marine, medical, consumer, and military applications
---

Akro-Mils
Storage bins, small parts storage containers. Hanging storage systems. Material handling containers.
» Catalog
---

Alfa Tools
Drilling & Boring Tools, Threading Tools, Machining Tools, Woodworking Tools, Screw Driving Tools, Industrial Abrasives, Industrial Concrete & Masonary Tools, Contractors Tools & Specialty Products, Precision Inspection Equipment & Shop Aids and Alfa Chem Products
---

Allen™
Industrial Hand Tools, Hex Keys and Sets.
Drive Tools, Socket Sets, Wrenches, Screwdrivers, Punches, Hammers, Tool Storage, Torque Tools and Specialty Tools. Fold-up, Short and Long Arm Hex Keys, Ball End L-Keys, T-Handles and Screwdriver Handles.
---

Amatom® LLC
Electronic Hardware. American and Metric standoffs and spacers, retaining rings, insulating washers, grommets, bumpers, panel bushings.
---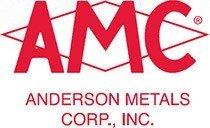 Anderson Metals Corp., Inc.
Brass fittings, valves and pipe nipples. Standard and custom run parts. Specializing in products manufactured from brass forgings, rod and castings.
» Catalog
---

Armstrong® Industrial Hand Tools
Tool storage, socket sets, wrenches, screwdrivers, pliers and torque tools.
» Catalog
---

Associated Spring, Raymond
Springs: stock, garter, compression, conical compression, extension. Spring washers: Belleville, wave. Retaining rings, clip nuts.
---

ATI Garryson
ATI Garryson Ltd is part of ATI Metalworking Products, one of the leading producers of Tungsten-based products and is one of the few companies in the industry that is fully integrated from raw materials through to high quality 'value added' finished products.
---

Aztech Locknut Company
All Metal Locknuts; Nylon Insert Locknuts; Inch & Metric Serrated and K-Loc Locknuts; Inch and Metric Hex and Flange Nuts (No-Lock)
---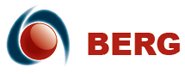 Berg, W. M.
Chain and belt drives, gears, couplings, clutches, bearings, shafts, clamps, collars, hubs, keys, breadboard components.

---

Blind Bolt Company
Blind fastening for the Construction, Railway, Scaffolding and Marine Industries.
---

Bondhus
A full line of screwdrivers, T-handles, hex keys, foldups, bits, and accessories.
---

Bossard
World's largest and most diversified selection of metric fasteners. Steel, stainless steel Nylon. Stainless Steel Bolts, EFI stocks a very wide selection of metric fasteners.
» Catalog
---

Caplugs Tapered Caps & Plugs, Vinyl Closures, High Temperature Masking Products, Non-Threaded Caps & Plugs, Edge Liners & Grommets, Sleeve-Web Netting
---

Captive Fasteners, Inc.
Self-Clinching Fasteners, Floating Clinch Nuts, Self-Clinching Nuts, Self-Clinching Studs, Pre-Assembled Panel Fasteners.
---

Catamount/Thomas & Betts
Cable Ties, Fastening Systems, Nylon Hardware.
» Stakon Catalog | » Catamount Catalog
---

CD Hardware
---

Chrislynn
Helical Wire type inserts from sizes #2 to 1-1/2" UNC giant sizes to 5" and UNF and Metric M2 up to M100; also, Solid (k-type) inserts offered in Carbon or Stainless Steel; and E-Z Fix solid inserts with epoxy adhesive.
---

Concord Electronics Corp.
Banana Plugs, Patch Cords, Cable Assemblies and Coaxial Terminals.
---

Clamps, Inc.
Stainless Steel Band Clamps, Industrial Grade U-bolts, Industrial Grade Custom Bent Bolts & Custom Stampings
---

Coronet
Your complete brass fitting source.
---

Craftline Storage Systems
---

Cyclo Industries Inc.
Lubricants, sealants and adhesives.
» Catalog
---

Device Technologies, Inc.
Wire Protection Grommet Edging • Edge Trim • Enclosures and Door Seals • Cable Management * EMI/RFI Shielding and Thermal Management • Linear Polymer Coating
» Catalog
---

Driv-Lok®, Inc.
Pins: grooved, shear-proof, vented dowel, knurled, spring. Press-Fit© fasteners. Grooved studs, BARB-LOK, pins and studs.
» Brochure
---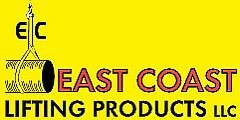 East Coast Lifting Products, LLC
Slings and tie down assemblies.
» Catalog
---

Edward W. Daniel
Edward W. Daniel offers the widest selection of eyebolts, rod ends, turnbuckles, and elevator sockets.
» Catalog

---

Electro-Term® Hollingsworth
Solderless Terminals. Automatic, Pneumatic & Hand Ratchet Crimping Tools. Associated equipment.
---

Florida Pneumatic Manufacturing Corporation
The company imports and manufacturs approximately 50 types of pneumatic hand tools under the names "Florida Pneumatic", "Universal Tool". The Berkley division markets a line of Pipemaster tools.
» Catalog Universal Tool, air tools
» Catalog Florida Pneumatic, automotive tools
» Catalog Berkley Pipemaster
» Catalog Florida Pneumatic, air filter and regulator
---

Genius Tools
Genius Tools is proud to provide premium quality industrial tools at modest prices, excellent after-sales services that exceed customer expectations, innovative products that meet the changing needs of today's marketplace, and an automated warehousing system which guarantees the efficiency and reliability of delivering the finest tools into your hands.
» Air Tools
» Hand Sockets
» Bit Sockets
» Master Sets
» Striking Tools
» Wrenches
» Automotive Tools
» Display Boards
» Impact Sockets
» Pliers
» Tool Storage
» Miscellaneous
---

Greenlite
» Catalog
---

Greer Stop Nut™
Nylon Insert Locknuts: heavy, miniature high-strength, clinch. Greer products are Military QPL.
---

Groov-Pin Corp.
Inserts: Tap-Lok© (hole series, slotted series, coarse series, wood series), SpeedSerts© , Bart-Sert©, Vibra-Sert©. Grooved pins, drive studs.
---

Handles Unlimited Inc.
Standard and custom handles, pulls and knobs.
» Catalog
---

Heyco Products, Inc.
Liquid-tight fittings and conduits, IEC connectors, strain reliefs, bushings and plugs.
---

High Five
A premier supplier of disposable gloves and apparel worldwide. Serving the healthcare, laboratory, safety, industrial and food markets.
---

Hillsdale Terminal
Full line of crimp terminals, non-insulated, brazed seam, vinyl, nylon, heat shrink and instant tap connectors; some terminals mounted onto Mylar Tape Strip.
---

Hindley
Wire hardware, eye bolts, cotter pins, screw eyes, hooks, U bolts, peg hooks.
---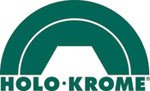 Holo-Krome®
Socket products: socket head cap screws, socket set screws, flat & button head socket cap screws, socket head shoulder screws. Armstrong Tools, Allen hex key wrenches, Jacobs chucks. EFI stocks a very wide selection of Holo-Krome products.
» Catalog
---

Industrial Rivet & Fastener Co., Inc.
Retaining rings: self-locking O-rings, metric retaining rings, kits. Retaining ring assembly tools, plier kits.

---

Keystone Electronics Corp.
A world class manufacturer of competitively priced precision electronic interconnect components and hardware in metallic or non-metallic materials. Product Overview: Battery Hardware; Fuse clips and holders; Terminals &Terminal Boards; Spacers & Standoffs; Panel Hardware; Computer Brackets; Plugs & Sockets; Pins; Eyelets; Rivets; Grommets; Bumpers & Bushings; LED Lens Caps & Holders. Custom Capabilities include: Fully Integrated tool & die shop & detailed engineering/production facility for precision stampings and assembly.
---

Klingspor Abrasives, Inc. Manufacturer of sanding, grinding and related products
---

Lee Spring Company
Springs: compression, extension, torsion, metric, die. Custom metal parts.
» Catalog

---

Long-Lok Fasteners Corp.
Self-locking fasteners: Poly-Lok®, Patch Long-Lok®, Strip Tek-Lok®, Pellet Dual-Lok®, Omni-Lok®, Dyna-Thred®II, Dri-Loc® Pre-Applied Adhesive. Self-sealing Fasteners: Self-Seal® O-Ring ring type, Vibra-Seal® pre-applied coating type. T-Sert® self-locking inserts.
---

Lyn-Tron
Ball Studs, Captive Panel Screws, Chassis Fasteners, Connector Hardware, Handles, Spacers, Standoffs, Precision Shoulder Screws, Thumb Nuts & Thumb Screws.
---

Maclean-ESNA®
Red Nylon locking insert stop nuts: ESlok? red Nylon locking patch, COLLARLOK? red Nylon locking collar. ESNA all metal elliptically offset crown nuts. ESNA products are all Military QPL.
---


Mag Daddy utilizes Ultra-Strong magnets the same that are used in Aerospace, and Automotive Industries. These magnets for the first time ever are being used for applications in Wire/Cable management, and automotive fastener solutions. Mag Daddy magnets easily stick through oil, grease, paint, and dirt. After placing a Mag Daddy Fastener onto a thick piece of steel, i.e. I-Beam, it appears as if it was welded on
---
Marking and ID Systems
Marking and identification products that include marking product codes, part numbers, serial numbers, and date codes into parts, tools, and/or machinery. ID products are also used in identifying machinery, equipment, stock rooms, safety signs, and facility ID.
---

Alcoa Fastening Systems/Marson Corp.
Klik-Fast rivets: Q-Lok, open end, multi-grip, T-Rivets Aluminum w/coated steel mandrel, stainless steel w/stainless steel mandrel. Lok-Bolts. Klik Poly-Nuts and Thread-Serts.
---

MATDAN
Matdan is a worldwide supplier specializing in captive screw fasteners, engineered specialty fasteners and related hardware. Matdan's extensive manufacturing capabilities include modeling, technical experience to design special fasteners and hardware for unique and specific applications.
---

Nylok Too
Wide variety of circuit board hardware and Nylon products. Screws, washers, spacers, arrow clips, hole/vent plugs, snap rivets, strain relief bushings, beaded ties, nail-in clips, hose clamps.
---

Micro Plastics®, Inc.
Wide variety of circuit board hardware and Nylon products. Screws, washers, spacers, arrow clips, hole/vent plugs, snap rivets, strain relief bushings, beaded ties, nail-in clips, hose clamps.
---

PIC Design
Precision mechanical components, motion/positioning products, gear products. Linear motion systems, lead screws, belts and pulleys, bearings, clutches, brakes and couplings. Educational kits.

---

Plews & Edelman Automotive Parts and Tools
---

Power Coil
Manufactured from high quality chromium nickel stainless steel, PowerCoil Wire Thread Inserts provide high strength internal threads that resist the effects of temperature and corrosion. Their unique design ensures superior threads whose compound performance cannot be reproduced by any other single fastening method. Available in two basic forms, free running or screw locking, they are much lighter and less expensive than any other equivalent type of thread insert and because of their compact size they can generally be incorporated into existing designs where no previous provision has been made.
---
RAF Electronic Hardware
Precision spacers, standoffs and custom hardware. Handles, circuit board supports, captive panel screws, hex jack screws, thumbscrews, shoulder screws, insulating washers. EFI stocks a very wide selection of RAF hardware.
---

Alcoa Fastening Systems/Recoil
Helically-wound thread inserts and systems. Helically-wound thread insert tools: taps, extracting tools, thread gauges, kits.

---

Richco, Inc.
Cable clamps, tie wraps, spacers, circuit board support hardware, fiberoptic wire management products. Specialist in the manufacture of high-quality plastic and metal parts.
---

Rosan
Lockrings, ring locked studs, press nuts, clinch bolts Rotor Clip Company Retaining rings: self-locking O-rings, metric retaining rings, kits. Retaining ring assembly tools, plier kits.
---
Rocky Mountain Twist Inc. Drill bits.
» Catalog
---

Ruland Manufacturing Co., Inc.
Synonymous for premium, high performance shaft collars and motion control couplings is known world wide for manufacturing. Carefully Made Products Since 1937.
---

Screw Machine Parts
Electronic Fasteners specializes in sourcing and providing close-tolerance, special, screw-machine and make-to-print parts and secondary operations. Steel, carbon steel, stainless steel, Monel, Hastalloy, aluminum, brass, bronze, copper, Nylon.
Problem items? Give us your requirements and we'll find the parts — and stock them for you!

---

Seastrom Manufacturing, Inc.
Precision CNC Machining. Solder logs, spring clips, spring washers, tap and notch washers, expansion plugs, clamps and brackets, O-rings, custom parts. Military standards.
---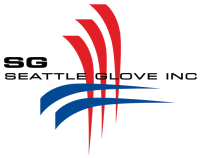 Seattle Glove
Seattle Glove Inc. carries over 500 different styles of gloves assembled from a wide variety of high quality materials. The highly flexible manufacturing processes allows them to adapt to the emerging needs of customers. Their broad range of capabilities include designing new styles of gloves as well as reengineering existing styles in order to minimize work-related risks for customers.
---

Shakeproof/Threaded Products and Washer Division (ITW)
Screws: thread rolling, thread cutting, Hi-Lo©, Cyclone©. TEKS© self-drilling fasteners. Sems: internal external, terminal, square cone. Washers: wave and conical spring tension, helical spring lock, tooth-type lock. Nuts: spring, push-on. Retainers: shaft, bearing. Q-Four© Quarter-Turn. Specialized fastening products. Southco Assembly and Design Fasteners, 1/4-Turn Fasteners, captive screw fasteners, Flush and Draw Latches, Magnetic catches. Spirol International Corp. Spring pins, symmetrical inserts, coiled springs.
---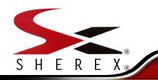 Sherex
Sherex offers the next generation of blind fastening for the construction industry. Sherex also offers a full range of standard and specialty brass inserts as well as the most comprehensive line of blind rivet nuts in the world supplied by the blind rivet nut experts.

---
Sierra Pacific Engineered Products
Engineered products and solutions.
» Catalog
---

Southco
Assembly and Design Fasteners, 1/4-Turn Fasteners, captive screw fasteners, Flush and Draw Latches, Magnetic catches.
---

Spirol International Corp.
Spring pins, symmetrical inserts, coiled springs.
---

Spotnails
A wide range of industrial fastening products including nails, staples, pins, brads and tools for use in packaging, furniture / woodworking, construction, factory built housing and many other industries.
» Catalog
---

SPS/FLEXLOC®
Classic self-locking prevailing torque nut. Its one piece, all-metal construction stands up under extreme temperatures, vibration, and shock. With no nylon insert, it consistently provides better tensile strength than the leading "two-element" locknuts and is ideal for elevated temperature environments.
---

SPS/UNBRAKO®
Socket Head Cap Screws, Button Head Socket Screws, Flat Head Socket Screws, Socket Set Screws, Socket Shoulder Screws, Hexagon Wrenches, Hexagon Wrench Sets, Dowels Pins, Sel-lok Pins, Pressure Plugs, and Tee Bolts.
SPS/UNBRAKO® Engineered Fasteners
A capability of SPS Technologies' Industrial Fasteners Group, specializes in developing custom fastening solutions for one-of-a-kind, high-volume applications. UNBRAKO®'s engineered fastener system extend cycle life, cut long-term production costs, reduce recalls and provide liability protection.
---

Stake Fasteners
Pan-L©, flat head and button head screws. Special coatings and colors. Colored hole plugs.
---

Stanley Camcar
Socket screw products, tapping and thread-forming fasteners, engineered products. Cold-formed and thermoplastic components. Metal stampings, die castings, leveling devices.
---

Superior Washer and Gasket Corp.
Washers; Belleville, "C", conical fender, shim, square. Aluminum, beryllium, brass, copper, Delrin, fibre, mica, Monel, Mylar, Nylon, stainless steel, steel, metric.
---

Synco Chemical Corporation – Super Lube Industrial greases and oil lubricants.
» Catalog
---

Tamperproof Screw Co
Tamperproof Screw Company of New York manufactures the toughest and most durable tamper-resistant fasteners available. Coupled with our matching driver tools, Tamperproof products are vandal-proof and corrosion resistant.
» Catalog
---

Techflex, Inc.
Heatshrink tubing is the ideal way to create a tight, professional finish on any wire, hose or cable management project. Once shrunk, the tubing will hold its reduced state even in elevated temperatures. The wide range of available colors and diameters makes Techflex Heatshrink Tubing a perfect solution for any termination application.
---

Unicorp
Custom electronic hardware, handles and precision hardware.
---

Urrea
Professional quality tools. Air Tools, Automotive & Diagnostic, Clamps, Pipe Tools, Pullers, Drivers, Master Sets, Tool Storage, Pliers, Snips, Sockets, Striking Tools, Wrenches and More.
---

Vertex Distribution/Brighton Best
CORROSION RESISTANT FASTENERS AND A FULL LINE OF METRIC FASTENERS IN ALLOY STEEL AND CORROSION RESISTANT ALLOY. Also Featuring a Full Line of Blind Rivets and Worm-Drive & T-Bolt Hose Clamps
» Worm-Drive Hose Clamp Catalog
» Rivets Catalog
» Sealing Washers Catalog
---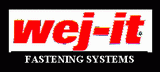 Wej-it and Toggler
Mechanical and adhesive anchors for masonry, concrete and drywall.
» Catalog
---

Wiha Quality Tools
Handles: SoftFinish® and insulated cushion grip, MicroFinish non Slip, square, Powerhandle, T, Proturn, 3K Ergo, VDE plier, dynamic precision Topra ratcheting, wing, flag, short and long arm hex keys. Drives: Slotted, Phillips, Torx®, Tamper-Resistant Torx®, TorxPlus®, Hex, Ballpoint Hex, Pozidriv®, Square. VDE pliers and cutters, nut drivers, bit holders & bit sets, tweezers, scrapers, awls, reamers, dead blow hammers, lifters, tool pouches and stands.
---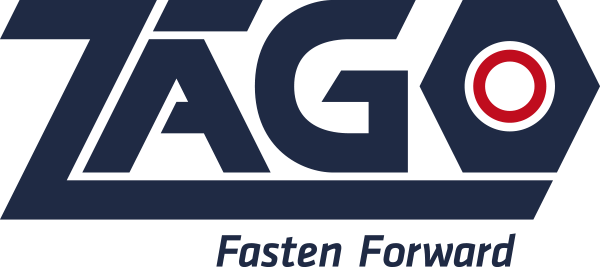 ZAGO Manufacturing Co.
Corrosion-Resistant, Sustainable Sealing Screws, Bolts, Nuts and Washers Engineered with 360° Rubber O-ring. Prevent Contaminants, i.e. Gas, Oil, Water/Saltwater, Fuel, etc., from Leaking Into & Damaging High-Asset Equipment or Out, Potentially Harming the Environment. Made in USA. Switch Boots, Crystal Seals.
» Catalog