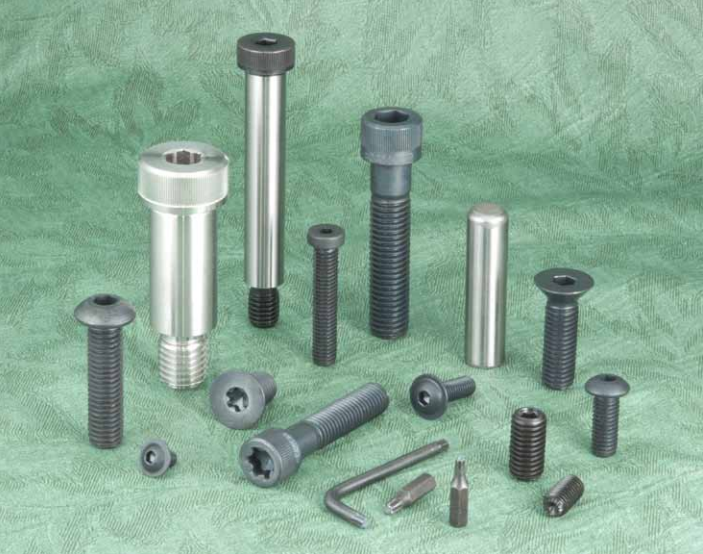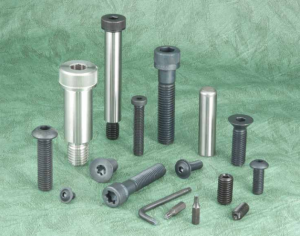 Cold-heading, or cold-forming, as it's also known, is a manufacturing process used to make a variety of products from a wide range of alloys, including steel, stainless steel, copper, aluminum, and brass.
The process starts with metal coils or rods that are shaped and altered at a cooler temperature. Some manufacturers choose to utilize the cold-heading process at room temperature, while others prefer cooler temperatures due to the specific alloy used in the process and the strength of the machinery.
In order to perform cold-heading, four essential tools are needed:
Cold header
Part former
Punches
Dies
The exact equipment will vary depending on what cold-heading process is being used – forward extrusion, backward extrusion or upset. The process chosen will vary due to the specific product being made and the metal used. However, there is some general equipment, including the cold header and the former that are required.
The equipment usually utilizes a 5-die progression machine that is able to cut off sizes of the metal anywhere from a full inch down to an eighth of an inch, depending on the desired standard. The punches are used to transfer any sort of required force from the machine into the material. A good amount of force is often required, although this is going to depend on the kind of metal in question. The dies are used to hold the material in a specific location and direct it in a desired direction.
Cold-forming is an ideal process for producing fasteners in a wide range of shapes, including a hexagonal head, diameter reduction and a cylindrical extrusion. In addition to these general shapes, a manufacturer is able to produce lugs, carriage bolts, radial slots, a round head with slit, multi-diameter extrusion and double backward extrusion. Typically, the finished product is a high-quality screw, nut or bolt that is going to maintain greater strength simply because it shaped from a solid piece of metal with the added stress of heating and cooling.
Cold forming processes produce a high quality surface finish and close, repetitive tolerances at high speed. With proper engineering and design, the cold forming process eliminates costly secondary operations, such as brazing, machining, etc. Cold-forming also can produce intricate contours and shapes that cannot be manufactured using other manufacturing processes.
Many machined components can be re-designed as cold-formed components for substantial cost savings. The benefits of cold-forming include:
The cold-forming process enables material cost savings up to 70% by avoiding machining scrap.
Product performance is improved over other manufacturing processes as the cold-forming process rearranges the grain structure to follow the part configuration. This favorable characteristic eliminates the potential for porosity fatigue, increases over-all strength performance (shear strength, etc.), and reduces risk of other types of material integrity.
Production costs are reduced by the high-speed manufacturing process. Speeds range from 50 pieces per minute to 400 pieces per minute.
Surface finish is improved versus machined surfaces.
Critical tolerances can be held much better compared to more expensive machining processes and, more important, these tolerances can be maintained consistently throughout the production process.
More intricate contours and shapes can be designed and manufactured that would require many different and cost prohibitive machining or secondary processes using other methods.
To learn more about cold-forming and the benefits it provides fasteners of all types, sizes and metals, contact the fastener specialists here at Electronic Fasteners.