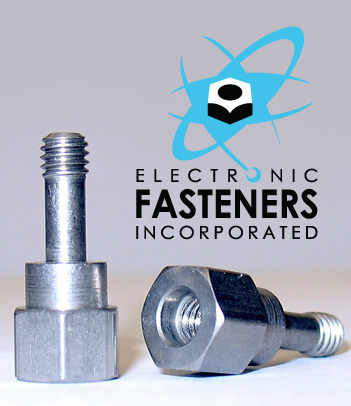 As a stocking distributor of handles and hardware, Electronic Fasteners, Inc. has been supplying a wide range of hardware and handles for a broad variety of industrial, commercial, and mil-spec government products for many years.
Electronic Fasteners' comprehensive handles and hardware inventory makes it easy for original equipment manufacturers, government contractors, and other organizations to find and purchase the commercial, industrial and mil-spec hardware and handles they need for just about any equipment manufacturing or assembly project. Handles and hardware available through Electronic Fasteners include spacers and standoffs in all different sizes and materials including steel, aluminum, stainless steel and nylon.
Electronic Fasteners' expertise in high-quality, precision-manufactured handles and hardware is the reason their customers depend on them for the most challenging applications. Electronic Fasteners' broad range of hardware and handles design options and configurability makes it easy to select the right shape, size, and material for every application.
Their innovative handles and hardware inventory management programs and industry-leading customer service make Electronic Fasteners an ideal partner for commercial and industrial equipment OEMs. On-time delivery of hardware and handles and the ability to meet short lead times are absolute requirements for many of their OEM equipment partners. That is why Electronic Fasteners has focused on creating customer-specific programs that ensure timely delivery. Their partnership programs provide flexible delivery scheduling of handles and hardware, varying order quantity capability, reduced inventory costs and reduced supplier base.