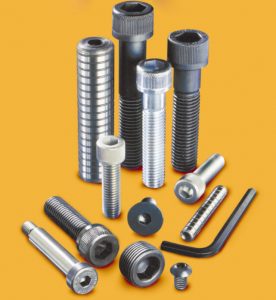 Industrial metric screws and other metric fasteners are becoming increasingly sought after as the global economy continues to shift into high gear and products manufactured in the United States get shipped and used around the world.
If you're an original equipment manufacturer (OEM), assembly house, or supplier doing international business, chances are good, sooner or later, you'll need industrial metric screws and other metric fasteners. If you're in the market for industrial metric screws in anywhere else in the country, Electronic Fasteners is your go-to resource for all metric hardware. No matter what kind of industrial metric screws or other metric fasteners you're purchasing, Electronic Fasteners will be happy to supply you with complete inspection reports for every kind of component so you can be assured of getting exactly what you need to meet your requirements.
For over five decades, Electronic Fasteners has been providing top quality fasteners — including industrial metric screws — to companies making a wide range of equipment in a wide range of industries. In fact, Electronic Fasteners is considered one of the top stocking sources for metric hardware in the country, including industrial metric screws. It's no wonder Electronic Fasteners carries one of the largest inventories of industrial metric screws – classic ISO (International Standardization Organization) metric screw threads are the most commonly-used general-purpose screw thread type world-wide – going back as far as 1947.
If you're looking for specific industrial metric screws or any other kind of metric fastener component, contact the industrial metric screw experts at Electronic Fasteners. Chances are, they already have it in their inventory, ready to ship to you.