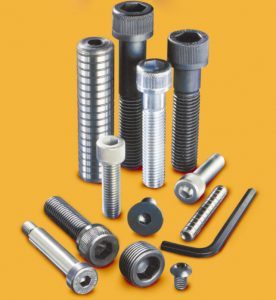 While the United States is one of the last hold-outs for the English system of measurement, metric fasteners are growing in popularity. In the 1970's there was an effort to increase the use of the metric system here in the US as Congress passed the Metric Conversion Act of 1975 and then the Omnibus Trade and Competitiveness Act in 1988, making the metric system the preferred method of measurement.
Today the US still does not consider the metric system as its primary or preferred means of measurement. However, the automotive industry historically has been a main driver of fasteners, screw, and bolts and that now includes metric fasteners. Today, product designers utilize CAD systems which enable engineers to easily switch between the English and metric systems of measurement. As a result, demand is growing for metric fasteners in a wide range of industries. A number of US manufacturers have, over the past several years, converted a significant percentage of their fasteners to metric as markets have become global and products are being manufactured and shipped for use around the world.
For over five decades, Electronic Fasteners has been providing top quality fasteners in both English and metric sizes to a wide range of manufacturers making a variety of products and systems for an equally broad range of applications. We're considered by many to be one of the top stocking sources for metric hardware in the country, including industrial and commercial metric screws, washers, nuts, and bolts. In fact we carry one of the largest inventories of industrial metric fasteners available, in stock and ready for delivery.
If you're an original equipment manufacturer (OEM), assembly house, or supplier doing international business, sooner or later you'll need metric fasteners. When you do, Electronic Fasteners will be here as your go-to resource for all your metric hardware needs. No matter what kind of industrial or commercial metric fasteners you're purchasing, Electronic Fasteners will be happy to ship them anywhere in the country and supply you with complete inspection reports so you can be assured of getting exactly what you need to meet your requirements, including mil-spec.
Got questions about metric fasteners? Contact our metric component specialists to ensure you get the right metric fasteners at the right price and the right time.