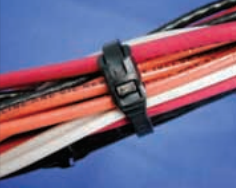 Wire management products are just the thing you need to ensure that your wire or cable installations stay neat, efficient, and reliable. Poorly installed and managed wiring and cables can result in unreliable performance and difficult component or system maintenance.
The right wire management products can ensure that your wire or cable systems aren't damaged by pinching, abrasion, crushing, exposure, or extreme bending. Wire management products such as tie wraps, drop-overs, raceways, cable trays, trough trays, enclosures, manufacturing wiring assemblies, wire ducts, sleeving, and heat shrink tubing are ideal for taming complex and sophisticated wiring and cabling projects – whether it's inside a product, a room, or a building.

Wire management products such as heat shrink tubing is the perfect solution for clustering wires and cables – it enables you to color code bundles for easy maintenance and repair and makes for neater, visually-intuitive installations. Heat shrink tubing is available in a wide range of colors, lengths, and diameters to fit virtually any need.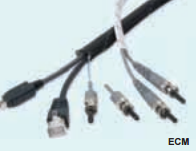 At Electronic Fasteners, we carry the region's largest selection of wire management products for commercial and industrial applications. Whatever your requirement, our wire and cable management experts can help you select just the right wire management solution for your needs. Our enormous inventory of innovative wire organizer solutions, cable management systems, and wire management products can help you better organize virtually any power and communications application. And with most wire and cable management items in stock and ready for delivery, we can make sure you have your wire management products when you need them.