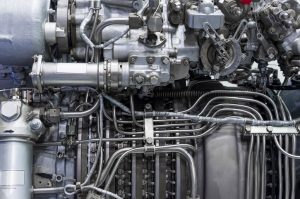 Working with government subcontractors or anywhere else in the country requires extensive experience and an understanding of the federal rules and regulations that govern how subcontractors must work to be in compliance.
For over 50 years, Electronic Fasteners has been supplying government subcontractors with the MS, AN, and NAS hardware they need for military systems and subsystems. Working with government subcontractors has been a specialty of ours for almost six decades – our experience, expertise, and breadth of knowledge is unmatched when it comes to mil-spec parts and components as well as properly managing inventory and order processing for government subcontractors.
Our continuing mission in working with government subcontractors is to provide the military and aerospace markets with quality fasteners, a higher level of service, and specialized fastener knowledge and technology. We are familiar with DFARS Clause 252.225-7009 regarding specialty metals such as certain steels, titanium and zirconium based alloys and can source the parts and components you need as a government subcontractor. When our government subcontractor customers require DFARS clause DFARS 252.225-7009 complaint material, we have the inventory and supplier network to provide the product, physical and chemical test reports, certifications, manufacturer certifications to ensure complete compliance. We even have an electronic document management system, with multiple level back-up redundancy, quick OCR retrieval, with an infinite time period for record retention.
Working with government subcontractors means that, in addition to DFARS compliance, we also provide complete RoHS and NAFTA certification with incoming, final, and first article inspection.
If you have mission-critical government contracts that requirement consistent, reliable delivery and documentation of fasteners and other components, count on Electronic Fasteners. With years of experience working with government subcontractors, we're the go-to source for high quality, mil-spec fasteners for the military and aerospace industries.