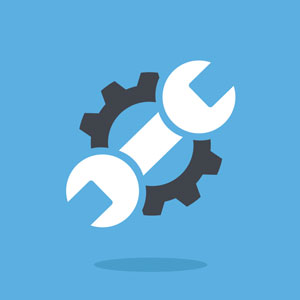 Despite the fact that there are literally thousands of different fasteners and fastener systems for every kind of consumer, commercial, and industrial product, often a product design calls for a custom fastener.
Here at Electronic Fasteners, we have the experience and expertise to provide non-standard fasteners quickly and cost-efficiently. Our skilled design engineers will take a print of your item and have it specially made to your specifications. Once a production version is available, we'll manufacture it and keep it in inventory for you, ready for delivery, based on your usage commitment.
It's the service that makes the difference.
At Electronic Fasteners we offer a Vendor Managed Inventory (VMI) program to ensure that our customers will have a ready supply of products in stock. What is a VMI program? It's a parts stocking strategy in which the vendor (that's us) determines when to replenish items and how much to replenish based on your usage history.
There are a number of benefits to using VMI, especially if you've had a challenge with in-house inventory management. VMI helps ensure that neither too little nor too much inventory is available. This helps minimize lost sales or delayed deliveries due to stock-outs. It also helps control costs by producing the right amount of items at the right times.
In addition to our VMI program, we also offer our U-Scan program that's similar to VMI except that we don't physically check your inventory. Instead, we provide you with a bar code scanner to re-order inventory as needed. We set up the systems and processes necessary to provide a smooth parts and production flow, but you control the ordering yourself.
From custom parts design and manufacturing to your choice of inventory management programs, Electronic Fasteners is your go-to source for standard and non-standard fasteners and the high quality, reliable supply chain support needed to ensure your parts are ready when you are.